Supporting business


Supporting polish economy Our success is the success of businesses operating on Allegro. That is why we strive to create the best conditions possible for merchants and business partners who, just like us, see great potential in the development of e-commerce in Poland. We keep improving solutions that support the development of innovative e-businesses on our platform, as well as educate and share insight about trends and best practices in online sales.
Trainings for merchants
We are actively involved in educating our merchants. One of the important ways in which we support them is through free classroom or online trainings, whichever the merchants find more convenient. Thanks to our trainings, our merchants have a chance to develop their competences, among all to create more and more attractive offers, manage online sales, and use Allegro Ads advertising tools. From year to year, we try to make the topics of trainings more diverse and more available to everyone interested.
Trainings organised for merchants.

Allegro Academy
In 2020, we launched the Allegro Academy, an innovative educational platform, which is a unique and valuable addition to our training offer for merchants. The Academy has been designed by Allegro experts and independent professionals. It was set up because we want to share knowledge, help the companies selling on Allegro grow and support shoppers.
In Allegro Academy we offer comprehensive online courses, organise live meetings in the form of webinars and post podcasts. The topics of our training courses are very diverse: from selling, advertising and promoting on Allegro, through personal development to staying safe while shopping online. The courses published on the platform include over 100 videos from experts and animations, manuals, articles, mind maps, and additional materials. As trainings are divided into lessons and modules, participants can adjust the time they devote to development to their needs and capabilities.
Importantly, our platform is available in two language versions: Polish and English. It is available to all Allegro.pl users after logging in on the website.
The most popular topics of online training: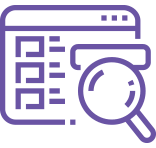 Titles, descriptions and photos – our requirements.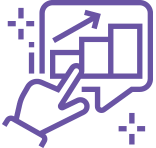 Price management in building a competitive advantage.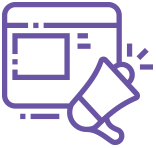 Taking advantage of Allegro's potential when selling online.
Allegro Academy
27 online courses in Polish
7 online courses in English
Up to 3000 completed courses in Allegro Academy in 2020
registration for webinars in Polish and English

Comprehensive support of our consultants
We constantly strive to make using our platform easier and showcase the numerous opportunities that Allegro creates for online businesses. This is where our Allegro for Merchants platform comes in handy. We use it to publish tips and tricks on selling on the platform and present its functionality.
We also encourage merchants to use the Allegro Gadane community, which enables users to interact with one another, and look for and offer advice or support.