Scale of economic impact


Best practices Over 117,000 businesses operate on Allegro. Their diversity is huge: from leading brands to family-owned small and medium-sized enterprises. All merchants can count on our support, which we align to their needs and stage of development. First of all, we help them reach 20 million customers from all over Poland each month and provide them with professional customer service to increase their business performance in the long term. Supporting the growth of merchants, we invest significant resources in acquiring traffic from various channels, in financing deliveries and returns for customers and co-financing deliveries for merchants, in the development of our technology platform to increase conversion and to make it easier to manage sales and make purchases, and in mobile solutions to enable customers to shop anytime, anywhere. Allegro covers transaction fees and develops financial services and products such as installment plans, leasing or deferred payments to make the merchants' offers even more attractive. Allegro has also created a set of advertising tools that businesses can freely use to boost their sales. In addition, merchants can take advantage of attractive framework agreements with logistics operators negotiated by Allegro, which allow them to deliver goods to customers quickly and predictably. We also invest in education. We offer commercial programs and organise a number of classroom trainings and webinars, and we also operate an educational platform full of valuable content.

Support in deliveries
Allegro Smart!
Our flagship investment in the Allegro ecosystem is Allegro Smart!, which helps merchants offer free delivery to customers. Since its launch in August 2018, the merchants who enabled Allegro Smart! in their offers recorded up to 37% more transactions. Customers also saved over PLN 1.0 billion on delivery costs and SMART! merchants experienced 5x higher GMV growth in the twelve months ended June 30, 2020 than merchants without SMART! offers.
Allegro Smart! is not the only way to increase customer and merchant satisfaction with delivery. We negotiated numerous low-cost shipping contracts with logistics operators. We will continue to ensure that merchants can benefit from preferential terms instead of having to negotiate them individually.

Attractive tools boosting sales
Allegro Ads
For some of the merchants, Allegro is an addition to the main business of their own store, both offline and online, and for others it is the only sales channel. Whatever the motivation, boosting sales with Allegro Ads allows to increase profits and reach more customers. Merchants pay for an ad in Allegro Ads only when the customer clicks on it and displays the offer page. They also have full control over campaigns and the allocated budget, and they can manage them through the Allegro Ads dashboard.

In 2019, we created Allegro Ads Express, which is a new and convenient way to use Allegro Ads. It was designed to save customers' time, and it is a one-stop-shop for launching campaigns and keeping track of performance.
Allegro Ads in numbers in 2019: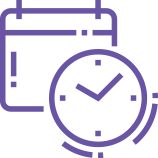 5 years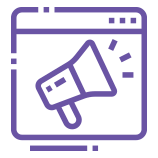 13,000
merchants advertise daily via Allegro Ads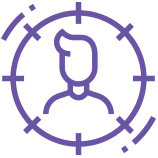 3,800
use Allegro Ads every day
Quality of my sales panel
Knowing which areas affect the quality of sales helps sellers to consciously grow their businesses. That is why we created a tool for merchants called the Quality of my sales panel. Thanks to it, they have access to information about the performance of their business on Allegro, and how well they are doing compared to other merchants. The information is personalized, which means it pertains only to the account used by the merchant and is not presented to the public. The merchant can check, among all, sales volume and number of orders, as well as go through results in 5 different areas, such as: Ratings from Buyers, Customer Service, Order Fulfillment, Offer Attractiveness and Compliance with Allegro T&C. This allows to easily improve the quality of the offers and service, like how quickly merchants respond to posts in discussions and messages from customers, and what percentage of the parcels is dispatched on time.

Programs for merchants
Welcome pack for new businesses
We know that starting your own business is often difficult, time-consuming and requires investing funds. That is why we support merchants that start their journey on Allegro, enabling them to set up a business account in the simplest way possible, and offering attractive welcome packs for each new Business account.
What do we offer to new businesses? Commission reduced by up to 100%, attractive packages of free listing promotions, allegro Ads packages, and discounts on access to additional services.

VIP and TOP program, Brand Zone
These special programs have been designed with the largest merchants on Allegro in mind. They rely on individual sales volume and quality targets. Merchants enrolled in the programs are assigned personal consultants, who ensure good cooperation, support sales, answer questions and offer advice. They have access to additional trainings and workshops, they have priority access to promotional campaigns, and they can also count on financial benefits.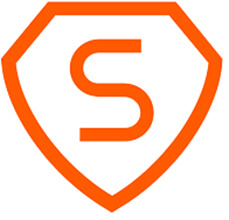 Super Seller
The Super Seller program has been designed for all Allegro businesses that stand out with the highest quality of services they provide. Becoming a Super Seller offers a number of benefits. Each Super Seller receives, among all, a special visual icon displayed next to its offers. Their listings are also displayed higher on the list on Allegro when sorted by relevance. The merchant also receives a certain number of Allegro Coins, which provide additional benefits to customers. Customers can exchange the Coins for coupons that can be used in their next purchase.
In 2019, we distributed almost 45 million coins to merchants, and from January to May 2020, we handed out slightly over 18 million.
Popular promotions
The bargain zone is a special section on Allegro, where we present to customers the most attractive offers at extremely low prices. The special deals stand out visually from other Allegro offers. Offers promoted in the Bargain Zone sell 60 times quicker than other offers on Allegro. We also achieve great sales results thanks to special promotional campaigns and present offers in the best sections on Allegro, where the most customers are likely to see them.
Smart Week
Allegro Smart Week! is a shopping festival that was organised for the first time in September 2019, where for a week Allegro Smart! customers could pick and choose from over 100,000 offers at prices reduced by up to 70%. Other highlights included tickets for several dozen entertainment events at a discount of at least 20%, offered by eBilet.pl on Allegro, as well as attractive pre-orders. It was an opportunity for merchants to reach more customers.
Smart Week 2019 in numbers
Over 100,000 promotional offers
100,000 people watched the most popular offers

Black Week
The Black Week promotional campaign, which we organized for the second time in 2019, was very popular with customers. In 2019 they put discounted products and product sets into their shopping carts over 412,000 times a day. And they had plenty of them to choose from. The promotion from 25 November to 2 December covered 25 million items listed on Allegro. Offers with the Allegro Smart! option were particularly popular during the campaign. Merchants that enabled it recorded a 58% higher sales dynamics than those not offering the Smart! delivery option.
Black Week in numbers
300,000 promotional offers
5 customers made a purchase every second
31% of Black Week offers with free delivery in Allegro Smart!

Smart! Special Deals
These are specially selected offers from the best merchants, available only to Allegro Smart! users. The number of discounted products is limited, and new special deals from all product categories available on Allegro are released every day. All Smart! deals are marked with a special icon.
Promotional packages
We strive to be present throughout the merchant's 'life cycle', to always be there when we are needed. Sometimes, apart from knowledge and skills, merchants also need support that will enable them to sell effectively while cutting costs at the same time. To help them, we encourage merchants to take advantage of the discounts and promotional packages we offer. These may include discounts, free promotion packages and more.
Support for foreign merchants
We want Allegro to be the leader of the Polish e-commerce market. We want to offer a wide range of products at low prices to customers. That is why we reach out to foreign partners to broaden the offer on our platform. What have we done so far? We have translated into English our User Agreement and localised the entire registration process as well as Allegro Help, we issue invoices in English to companies registered outside of Poland, we display information about import fees on the offer page in the 'Delivery and payment' section, and we have launched payouts through Payoneer for partners outside the European Economic Area. More and more merchants from abroad are joining Allegro. There are almost 3,000 of them, and they have published nearly 8 million offers in total!

Success stories of Allegro merchants
Many merchants who have business accounts on Allegro have been around for years. 340 businesses that set up accounts in the first year of Allegro's existence are still on the platform, and almost 20% of all Allegro merchants have been doing business here for over 10 years, growing their business and playing an important role in introducing Polish customers to the world of online shopping. Their stories are living proof that Allegro is indeed a great place to do business. Over the past year, the most dynamically growing companies increased their sales by 118%. Presented below are a few success stories of our merchants:
Natychmiastowo
The Łódź-based Natychmiastowo is one of the largest sports clothing and footwear retailers, and they owe their reputation, as the very name suggests [PL: Immediately], to extremely fast deliveries. Jan Cieślak, the owner of the company, started out by selling at the 10th Anniversary Stadium market in times when the Internet did not exist yet. The company was ushered in to the digital world by Jan's son Łukasz, who quickly realised how many opportunities selling through our platform creates.
Przepis na Zdrowie
The Przepis na Zdrowie company was founded by Iwona Studniczka, who at the very beginning could fit her entire assortment in a single cupboard. When her company started flourishing, her health deteriorated. She received support from her children, who now run the company together with her. They appreciate the fact that Allegro enabled them to get to know the online market better, take part in trainings and learn so much.
Coral House
Coral House is an online aquarium supply store, established in Bielawa, a small town once famous throughout Poland for its textile factories. Konrad Sokalski, the owner of the company, emphasises that his passion for fish-keeping turned into an idea for a business. Fortunately, along the way he met people who helped him make his dream about owning a business come true.
Agroma Sokółka
Agroma Sokółka is a company located in the small village of Sokółka, close to the Belarusian border. They specialise in selling parts for machines and equipment used in agriculture. They have been operating since 1994. A breakthrough for the company was Poland's accession to the European Union. The Polish countryside quickly changed its image and now the young generation of farmers easily navigate the world of online shopping. The owner of the company, Paweł Bielawski, emphasises that there is very visible growth in online sales in the agricultural sector.
Koneser Kraków
Connaisseur, which operates on Allegro under the Polonized name Koneser, is a Krakow-based art salon located in the very centre of the market square, in a tenement house overlooking the Cloth Hall building. The industry that would seem really out of place on the Internet has built a very strong position on Allegro, and Koneser played an important role in this. Maciej Jakubowski, who runs the company, says that the company's office, which the company prides on, is often a place only for the first meeting with the client, and then the cooperation is continued remotely. He believes that Allegro is a sales channel with enormous growth potential and plans further development that involves the platform.
Multistore EcoToys
Multistore EcoToys was established in early 2012 in Tarnowo Podgórne near Poznań as an online store mainly selling toys. The owner of the company, Krystian Ślebioda, admits that the beginnings were very difficult, but the rapid development thanks to cooperation with Allegro allowed him to spread his wings and significantly expand his business. Allegro is currently the company's largest sales channel, generating high sales and profit.