Out approach to CSR


Transaction Safety Wide selection in attractive prices
Allegro in numbers for customers
Over 100 thousand new offers uploaded daily by merchants
283 well-known brands joined Allegro in 2019
200 technological changes improving the purchasing process every day
PLN 1 billion saved by customers thanks to Allegro Smart! since its launch*
*Results for Q3 2020
Nearly 400 CEX consultants supporting Allegro customers and merchants

We want to ensure that our customers are always satisfied with their purchases. Each project we launch is designed with the customers and businesses that sell on our platform in mind.
We are constantly working to make shopping on Allegro easier, more convenient and more pleasant. This is primarily due to the high quality of service provided by our merchants, who have tools at their disposal that enable them to analyse and improve it. Customer satisfaction is also ensured by over 400 Allegro consultants. Thanks to their efforts, we are reputed to be a company with the best customer service in Poland, which is confirmed by industry awards such as the Service Quality Star or the Polish National Sales Awards (PNSA). This is also made possible by the already huge and continuously growing selection of products at attractive prices, which encourage more and more customers to shop on our platform. The launch of the Allegro Smart! program in 2018 was a huge step-up in the convenience of using Allegro. As part of the service, customers benefit from free deliveries and returns, and items can be ordered with delivery to both parcel lockers and collection points, as well as by courier. In 2019 Allegro Smart! was already available in more than half of the offers on Allegro and so far customers have saved PLN 1 billion in this way.

Who are our customers?
18 million customers visit us every month. By cooperating with numerous logistics operators, we are able to reach any place in Poland with deliveries. The products can be picked up in person from the merchant, from a parcel locker or a collection point, or delivered by a courier.
Top 5 Provinces with the most Allegro customers
Mazowieckie (15,5%)
Śląskie (11,8%)
Wielkopolskie (9,1%)
Małopolskie (8,7%)
Dolnośląskie (8,5%)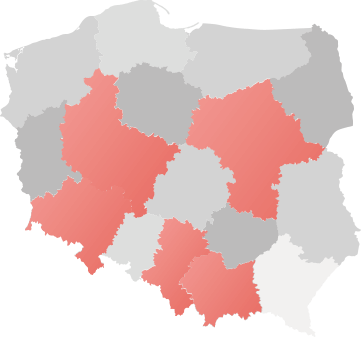 The most names of Allegro customers are Anna and Piotr.
Growing choice
We want our customers to have the widest choice possible, so we keep encouraging new merchants from Poland and abroad to cooperate with us. The current merchants are also constantly increasing the number of offers on Allegro. In 2019 alone, the number of merchants increased by 14%, and the number of offers by 40%. Official stores of over 283 brands, such as [Inglot, Tefal, Tchibo and Carrefour], have been opened on Allegro. This enables customers to find their favourite products on Allegro even more easily.
Undoubtedly, the acquisition of eBilet Polska, the leader in online ticket sales in Poland was a positive change for our customers. We have expanded our offer by adding popular cultural and sports events. Allegro customers can now choose from thousands of events that they would like to attend, and Allegro Smart! users in many cases have priority in access to tickets.
Convenience
We introduced a number of solutions at Allegro in 2018 and 2019 that make shopping more and more convenient:
We have made Allegro customer service more available by introducing new communication channels, such as chat, callback and social media,
We have created a new Help page for customers and merchants to make it easier and quicker for them to find the information they need,
We have added the option to save multiple addresses, which makes it easy do shopping for oneself and for the loved ones,
We added product feedback which makes it easier for customers to make decisions,
We have improved our search engine and recommend items to customers that they may like,
We suggest the nearest pick-up point based on the customer's location,
We have increased the number of pick-up points and introduced parcel tracking,
We display the estimated time of delivery, so that customers know when they can expect the parcel,
We also offer solutions that make shopping more convenient for customers, including: Allegro Smart!, Allegro Pay Later, Coupons, and Raty Allegro,
We offer convenient payment methods such as Blik, Apple Pay and Android Pay,
We created Allegro Lokalnie with private sellers in mind.

Allegro solutions making shopping more convenient:

Allegro Smart
Allegro Smart! is a pioneering initiative by Allegro launched in August 2018. After paying a monthly or annual fee, customers from all over Poland can take advantage of an unlimited number of free deliveries to the rapidly growing network of over 25,000 parcel lockers and collection points available in Allegro Smart!, and since 2019 can also choose delivery by courier to the provided address. The service also includes free returns. You can test it for free for 30 days, without any limits on the number of parcels.
The Allegro Smart! subscription does not only involve free delivery, but also priority customer service in the Buyers Protection Programme, access to special deals and pre-sale of tickets for the most interesting concerts and cultural events. Allegro Smart! customers were the first to buy tickets for the remarkable concert of Dawid Podsiadło and Taco Hemingway, organised in September 2019.
Thanks to Allegro Smart! customers saved over PLN 1 billion since the Smart! launched, and merchants taking part in the program recorded a 37% increase in the volume of transactions. At the same time, merchants not offering the Allegro Smart! option increased their sales by 16%.
Smart Week
On the first anniversary of Allegro Smart! we organised the Allegro Smart Week! shopping festival. Between 30 September and 6 October 2019, almost 200 million items were being offered at very attractive prices on Allegro only to Allegro Smart! customers, some of which even 70% cheaper. The offer included, among all, smartphones of the most popular brands, consoles, laptops and household appliances.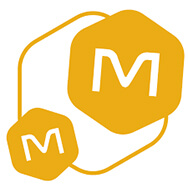 Allegro Coins
The loyalty programme enables customers to collect coins in selected listings, which they can later exchange for discount coupons for use on Allegro. 6 million merchants have benefited from the programme since its launch. It is also addressed to merchants who can reward their customers with coins. Coins can be obtained when purchasing products marked with the relevant icon, and they can also be collected during promotional campaigns.
Allegro Pay Later
Since June 2019, we made a new way of shopping available to Allegro customers with Allegro Pay Later. This solution allows customers to flexibly manage their home budget and makes shopping on Allegro even easier and more convenient.
Thanks to Allegro Pay Later, customers can pay for their purchases without any additional fees within 30 days from the date of the transaction or, if necessary, extend the deadline by another 30 days for a small fee. Importantly, merchants receive money for the sold goods immediately, and our partner, PayPo, finances the purchase until it is paid for by the customer.

Raty Zero
0% instalments are the perfect solution for customers who want to postpone the payment for items bought on Allegro and do not want to pay any additional fees. This option has been available to our customers since 2017 and makes it easier to manage the home budget.

Raty Od.nowa
Od.nowa instalments are an innovative product that allows to finance unexpected expenses or take advantage of an attractive opportunity. We introduced it in 2018 in partnership with BNP Paribas. By completing a simple application, customers can receive a permanent, interest-free, revolving credit limit. With Od.nowa instalments, they can pay for multiple products, even from different merchants.
Since the beginning of the Od.nowa installments, nearly 350 thousand customers have used them.

Allegro Lokalnie
Allegro Lokalnie is a special site where customers can find classifieds posted by private individuals and buy items from sellers in the nearby area. Posting a classified on Allegro Lokalnie is simple and intuitive, and the buyers and merchants can agree all the terms of the transaction directly, i.e. arrange pick-up in person or negotiate the price. Classifieds with the cash on delivery option or personal pick-up are free, while Buy Now listings and Auctions are paid.