Customers Satisfaction


Supporting business Allegro for customers in numbers
117,000 businesses on Allegro in August 2020
Nearly 16,000 business accounts registered on Allegro in 2018
1,000 new business accounts registered every week in 2019
The number of offers in 2019 increased by 40% compared to 2018
Allegro customers
18 million
customers visited Allegro every month in 2019 (20 million in 2020)
Investments in the Allegro ecosystem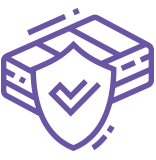 PLN 700 million
invested in the development of Allegro in 2019.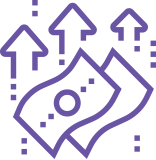 Investments totalling
PLN 1 billion
planned for 2020

Our platform is constantly developing. Not only because Poles are more and more eager to shop online, and now 60% of Internet users buy online, but also because we are constantly expanding our offer and introducing innovative solutions that make the shopping experience with Allegro better and better, both for the merchants as well as consumers. In 2019, we invested PLN 700 million in the development of the Allegro ecosystem, most of which (PLN 500 million) was spent on financing deliveries in the Allegro Smart! program.
Our goal is to increase the number of customers using the platform and provide them with a wide selection of products at the most attractive prices. To achieve this, Allegro created an ecosystem that new merchants can easily join to quickly develop their business. We offer support to merchants at every stage: from account registration to listing an item, which is free in almost all categories. In 2019, the number of merchants increased by 14% compared to the previous year. Most of them are small and medium-sized Polish enterprises that constitute a very important part of the Polish economy. They create jobs, secure income for families throughout Poland, and in the fight against the coronavirus pandemic in 2020, they helped provide Poles with access to the most basic necessities needed in everyday life.
In 2019, 80 merchants managed to generate GMV of PLN 1 million in less than a year from starting selling through the Allegro platform.
However, we are not resting on our laurels. Less than every tenth purchase is made online in Poland. There is plenty of room for the development of e-commerce. That is why we are planning further investments in the development of the Allegro ecosystem, including the system of free deliveries, financial services and customer service to encourage as many Poles as possible to shop online. In 2020, we increased our investment expenditure to PLN 1 billion.
TOP 5 Locations of merchants selling through Allegro
Top 5 provinces with the largest number of business accounts
Mazowieckie - 16,9%
Śląskie - 12,7%
Wielkopolskie - 11,0%
Małopolskie - 10,6%
Dolnośląskie - 7,9%
For more figures showing the scale of our operations in Poland, click on the button below.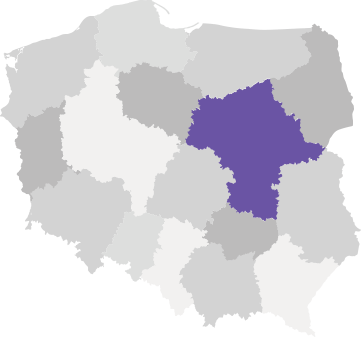 | Województwo | % Firm |
| --- | --- |
| Dolnośląskie | 7,9% |
| Kujawsko-pomorskie | 4,1% |
| Lubelskie | 3,8% |
| Lubuskie | 2,8% |
| Łódzkie | 6,7% |
| Małopolskie | 10,6% |
| Mazowieckie | 16,9% |
| Opolskie | 1,9% |
| Podkarpackie | 4,5% |
| Podlaskie | 2,8% |
| Pomorskie | 5,0% |
| Śląskie | 12,7% |
| Świętokrzyskie | 2,5% |
| Warmińsko-mazurskie | 2,1% |
| Wielkopolskie | 11,0% |
| Zachodniopomorskie | 3,3% |
| Brak danych | 1,5% |