Transaction Safety


Scale of economic impact Using Allegro is simple and intuitive, but when any difficulties arise, customers can count on expedited and professional assistance of Allegro consultants. In the vast majority of cases, customer service is handled directly by merchants. To better support them, we have been focusing on improving the service also on our side for the past few years. Currently, over 400 Allegro consultants have a working schedule which allows to provide service 24 hours a day and 365 days a year. This way we can ensure quick and professional assistance to our customers and merchants. Thanks to our chat feature and the use of social media messengers (Whatsapp and Messenger), help is available even in as little as 12 seconds.

Our customers can receive support from us in many ways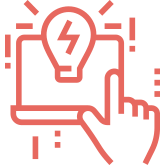 Allegro Help tab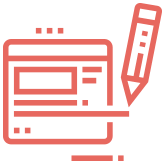 Traditional contact form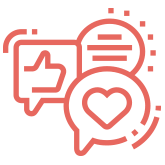 Popular messengers, like Messenger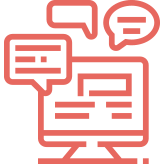 Allegro chat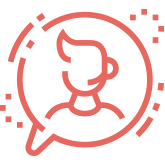 Asking a consultant to call back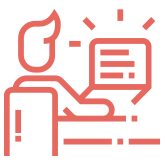 Looking for help in Allegro Gadane
In 2020, we launched a new platform called Allegro Gadane, a community tool where buyers and sellers looking for advice or opinions can take advantage of the knowledge and experience of others.
We listen to our customers and strive to offer support whenever they need it. Our consultants are available in all social media channels, monitor Internet forums, and are active in thematic groups, which often involves taking a very unconventional approach. Our Special Case Team frequently responds to non-standard requests of customers, organises computer hardware for seasoned philatelists, gadgets for the to-be fiancée from her love, and household appliances for persons under Monar's care. They also engage in charity initiatives, such as raising money for Mr. Zenon from Poznań, a cancer patient who was selling his collection of books on the local market.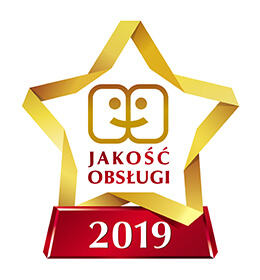 Our internships are highly valued. We receive many awards for our customer-friendly approach. In 2018 and 2019, we received, among all, the Service Quality Star and the Superbrands Polska award and we were listed among the 100 best brands in the ranking accompanying the KPMG consulting company report entitled [Digital] customer is our master. Our consultants are also recognised every year in the Polish National Sales Awards industry competition for trade companies.
Course set for innovations
We keep improving our services and invest in innovation to ensure the best experience to a growing number of customers and merchants. In 2019, we invested PLN 800 million in improving our platform and developing the Allegro ecosystem. In 2020, we want to invest another PLN 1 billion to make using the platform is even more convenient for customers and merchants. We plan, among all, to continue developing Allegro Smart!, improve the delivery system and introduce many innovations to make shopping on the platform more convenient, such as more precise searching and recommendations, visual search and modern financial services. We design them by relying on advanced technologies, including machine learning and artificial intelligence.
Allegro call back
In 2019, we launched a new contact method, the so-called call back, which allows customers and merchants to order a phone call from our consultant. A request can be made via the Allegro Help site. The person in need of assistance can request to speak to a consultant immediately or choose the preferred date and time of contact. This solution is especially valued by merchants who want to be able to contact us immediately.

Allegro Chat
Another communication channel that makes contacting us easier is Allegro Chat. It enables people who prefer written form of communication to contact us instantly. The platform staff answer users' questions and dispel any doubts that they may have. The chat feature is available on the Allegro Help site and is one of the possible forms of contact with our team of consultants.

We monitor customer satisfaction and needs
Getting to know the opinions of our customers and merchants and having a thorough understanding of their expectations enables us to keep improving Allegro. We regularly measure customer satisfaction. All customers contacting us can complete an online survey to share their opinion on the quality of service and about how the reported problem was solved. Thanks to the feedback, we keep improving customer service on an ongoing basis, among all in what way and how quickly the reported problems are solved. We also shape Allegro's functionality in the long run. Their comments are forwarded to the departments responsible for implementing changes on the platform.

NPS satisfaction index
We are glad that customers enjoy shopping on Allegro and value the quality of our service. This is evidenced by the NPS (Net Promoter Score), which we regularly keep track of. It reflects the general satisfaction of customers with shopping on Allegro, their loyalty and willingness to recommend Allegro to others. In 2019, in we achieved an NPS score of 73 (out of the maximum of 100), which means that
8 out of 10 customers would recommend shopping on Allegro to others. This is the best proof that what we do is effective.
All 4 Customer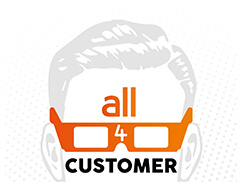 Enabling employees to better understand the needs of our customers and partners is important to us, which is why we have created the All 4 Customer program. It enables them to better understand how Allegro is perceived by our customers and merchants. They can use this knowledge to create new products and solutions. Since January 2019, by directly visiting the customer service teams, our employees from the technology, finance, marketing, commercial and other departments can feel like personal advisers to our customers and merchants. In 2019, 136 Allegro employees, including 42 leaders and managers, participated in the programme.
In 2019, 136 Allegro employees, including 42 leaders and managers, participated in the program.